DALLAS-FORT WORTH WORKFORCE BENCHMARKING COLLABORATIVE RELEASES PHASE ONE REPORT
SEPTEMBER 28, 2017
As noted in a 2015 report prepared by Jobs for the Future for JPMorgan Chase's New Skills at Work initiative, growth in some segments of the Dallas-Fort Worth (DFW) labor market remains strong, with 42,000 middle-skill job openings projected every year through 2018. These jobs are projected to pay an average of $24.27 per hour, which is 35% higher than the local "living wage."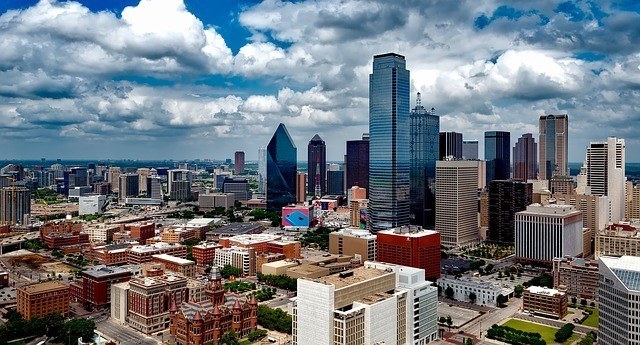 And yet, a growing segment of the region's population is sliding further away from these opportunities. About 950,000 DFW adults lack a high school credential, which is often needed to be successful in education and training programs for mid-level skills. The region's community-based nonprofits—often the entry point for low-income, low-skilled persons seeking assistance—work hard to help their clients access further training and entry-level jobs that are on a pathway to family-sustaining careers. But the multiple personal and family challenges faced by residents mean that this can be very difficult work.
In this context, in 2016 United Way of Metropolitan Dallas, Communities Foundation of Texas and JPMorgan Global Philanthropy set out to help community-based workforce development organizations build their capacity for learning—including the use of data to enhance results for those they serve. These funders contracted with Corporation for a Skilled Workforce (CSW) to lead this effort, asking CSW to bring the tools and insights of its Workforce Benchmarking Network (WBN) to the DFW region.
The specific goals of the DFW 2016-2017 Workforce Benchmarking Collaborative were to support better long-term performance results by:
Comparing recent results produced by DFW nonprofit workforce service providers to those of other programs across the country, using the WBN's national dataset as a reference point to understand how local programs are performing
Beginning to deepen local providers' capacity to use data to improve services and results
Strengthening the DFW system overall by increasing the level of peer sharing across programs about effective program practices
Click here for the full report.
Since 2004, the WBN has assisted community-based workforce organizations with improving community-based workforce organizations with improving their use of data to advance an internal culture of learning and continuous improvement. The Benchmarking approach is based on the belief that an active learning culture is vital to innovation, adaptation, and resilience—three essential traits for any nonprofit that wants to be effective in a dramatically changing environment and era of shrinking resources. Learn more about WBN at here.