FUTURE VISION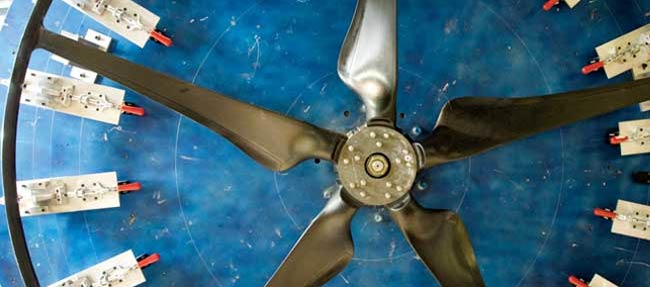 TO BE THE GLOBAL DESIGN AND MANUFACTURING CENTER FOR POWERING THE ELECTRIFIED INDUSTRIES OF TODAY AND TOMORROW.
Our Mission: To promote Michigan as a hub for design, engineering, systems integration, component and materials manufacture, and testing of the technologies that will power a sustainable future.
Our Approach: To engage and connect OEMs and component suppliers along with research and development, commercialization, training, and economic, workforce and community development resources that will help this cluster to grow in Michigan and attract global investment and partnerships.
The emerging advanced energy storage (AES) industry is akin to the IT industry in the mid to late 1990s. This emerging industry also holds promise, as well as some fluctuation and evolution as emergent technologies go to scale and as demand for related products continues to progress. Trends suggest electrification will continue to drive innovation in automotive, smart grid, defense, industrial and other industries seeking to respond to demand for the smarter, more cost-effective, and lower carbon technologies. The U.S. is poised to continue to adapt and capture these emerging market opportunities.
HOW MICHIGAN FITS INTO THE PICTURE
Michigan was a key part of the automotive revolution a century ago, and it has many of the assets needed to power the design, commercialization and manufacturing of the solutions needed in the coming century. Michigan has the research and innovation centers, creative people, major OEMs and manufacturing capacity to bring all the key pieces together to make it happen.
INDUSTRY FUELED BY GLOBAL DEMAND
In the short term, there is an urgent need to electrify a significant proportion of our vehicles. This transformation in the mode of fueling our vehicles requires skilled engineers and technicians with specific training and education in electric drive vehicle technology and infrastructure. Outreach and public education programs are also needed to encourage consumers to embrace the technology and understand the impact of this paradigm shift on our national and energy security, as well as on our environment.
Within the next 10 years, the global passenger vehicle battery market is estimated to surpass $750 million, with significant opportunities in mature markets, such as the United States, Western Europe and Japan, as well as in emerging markets, such as China, India and Brazil.
Regulatory requirements for fuel economy and CO2 emissions, such as our CAFÉ standards, and volatile petroleum fuel prices are driving AES technology advancements that will make those systems cheaper and more efficient. In addition to industry breakthroughs, valuable discoveries are coming from national research labs, such as two new battery technology research centers: at the University of Michigan in Ann Arbor and Michigan State University's Bio-Economy Institute in Holland.
In the immediate future, start-stop vehicle systems (electric hybrids and micro-hybrids) are expected to significantly grow their share of the market. In the longer term, consumers are expected to demand more full electric vehicle options when per-vehicle prices drop to $24,000 or lower. Estimates project 35 million micro-hybrid vehicles (40 percent of the market) and 1 million electric vehicles sold worldwide per year by 2020.