GROWING THE ADVANCED ENERGY STORAGE SYSTEMS INNOVATION CLUSTER IN MICHIGAN
AESSI Project Overview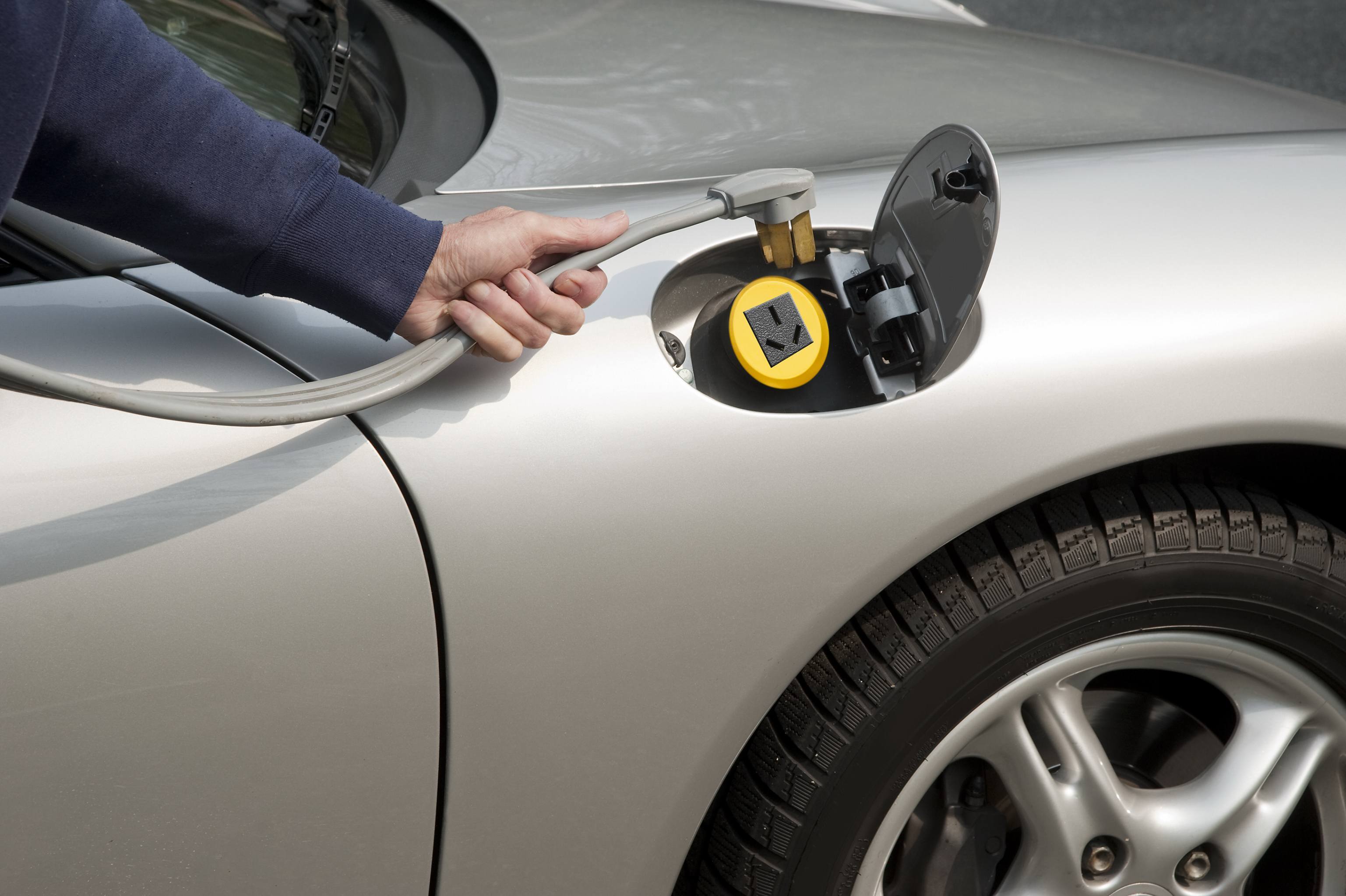 By 2010, when Michigan had attracted over $6 billion in investments for building batteries for electric vehicles and anticipated over 60,000 new hires for advanced energy storage, senior executives in the auto industry worried about skilling up current workers and building a talent pipeline to design, build, and service new technologies under development. Advanced energy storage systems (AESS) include lithium-ion and lead acid battery technology for use in the automotive, defense, renewable energy, and electric utilities industries. Leaders from these sectors recognized that a wide range of staff- from engineers to entry level roles- needed to upgrade their knowledge of this technology to effectively perform their jobs. For example, a representative from an automotive company pointed out that even the sales teams and those in packaging had to be trained on energy storage and emerging technologies, highlighting the ongoing need for industry and training providers to work together to ensure training was as up to date as the technology.
In the wake of the projected industry demand for a well trained workforce able to keep up with new technology, Corporation for a Skilled Workforce (CSW) helped develop the southeast Michigan Advanced Energy Storage Systems Initiative (AESSI) cluster partnership and wrote a successful proposal for the federal 2011 Jobs and Innovation Accelerator Challenge (JIAC) grant. The JIAC was a $37 million multi-agency funding opportunity intended to promote regional cluster development. The grants were awarded to advance 20 high-growth clusters in advanced manufacturing, IT, aerospace, and clean technology.
The AESSI cluster involved the coordination of information and resources among 13 partners from education, workforce and training institutions, economic development firms, and small businesses in order to accelerate innovation, business formation and expansion, and job creation in the advanced energy storage systems sector in five counties in southeast Michigan.The initiative worked to fill the gap in the AESS industry and to create the foundation for sustained growth by understanding and addressing the industry's unique needs and opportunities.
During CSW's grant period (2011-2014), CSW was the AESSI cluster convener and intermediary and developed and implemented effective responses to cluster challenges. As an experienced intermediary, CSW was able to cultivate partnerships as the foundation for the growth of a successful regional cluster. As a national thought leader on cluster and sector strategies and technical assistance provider to states and a range of related partnerships in the field, CSW recognized how to leverage the assets and build partnerships at the intersection of the workforce, economic and small business development sectors. To help AESSI uncover and use these resources, CSW helped with:
Convening quarterly meetings to provide a venue for partners to collaborate and identify strategic opportunities that led to regional cluster growth. The AESS industry was a relatively new manufacturing sector, and most of the AESSI partners came to the work with little history of collaborating with each other around advanced energy storage. CSW's intermediary work was essential in helping partners align Initiative objectives and work outside of organizational and sector silos.
Facilitating partner alignment and coordination by connecting training partners to employers who were interested in AESS training. CSW was the liaison between education and training partners and the Michigan Academy for Green Mobility Alliance (MAGMA), the automotive industry council focused on talent strategies in the area of green mobility. Engaging with the industry council enabled theAESSI workforce and training partners to be more effective in responding to industry talent demands for increasing the skills of current workers and building a talent pipeline of future workers familiar with battery technology (rather than fuel combustion technology). CSW assisted AESSI partners' collaboration to showcase upskilling opportunities for current workers at signature industry trade shows and events, in partnership with employers and training providers. CSW also developed an interactive career pathway tool which demonstrated the level of educational preparation needed for various occupations in the sector and their related earning power.

Building the cluster network through outreach to potential allies locally and nationally. CSW developed an industry asset map that outlined resources the partners could use to leverage the cluster development effort, maintained an AESS employer contact list, and created an AESS career pathway diagram. Based on these tools, CSW identified and reached out to potential allies in the state. CSW also engaged other cluster leaders to foster learning and exchange of ideas and to enhance the potential for future collaboration.
Leading marketing and communication that promoted the work of the AESS industry cluster. CSW led the process for branding the cluster initiative and developed, launched, maintained and curated content for the chargeupmi.org website (no longer online). CSW also helped develop marketing materials, including a professional promotional video and printed materials. The website was used to assist with partner integration, providing partners with information about industry status and background, promoted conferences and learning opportunities, and was a tool to post job opportunities and reach out to AESS employers. CSW also partnered with MEDC and the Battery Show and our AESSI partners to market and promote assets and resources for businesses, potential investors and talented workers at the Battery Show, the world's largest such event that runs annually in Novi, Michigan. (See the brochure developed in partnership with NextEnergy.)
This initiative was funded through the Jobs and Innovation Accelerator Challenge, a collaborative effort led by the Economic Development Administration, the Employment and Training Administration, the Small Business Administration, and the Michigan Economic Development Corporation. The collaborative provided funding to support high-growth Regional Innovation Clusters, which are networks of interconnected firms and supporting institutions.
To get help with starting Sector Partnerships in your region or community, contact Taryn MacFarlane at tmacfarlane@skilledwork.org.
See Educational Attainment as an Economic Driver for States, Regions and Communities, if you represent a community or region that's  interested in linking talent development more closely to current and future economic opportunities. CSW wrote this paper in partnership with Michigan State University Center for Regional Economic Innovation (REI), building on national educational attainment and economic growth research. The paper includes strategies for increasing alignment among economic diversification and growth, educational investments, and outcomes. It provides examples of promising partnerships, programs, and practices from Michigan and around the country that most effectively support meeting both short- and longer-term economic and workforce demands.