WHAT COMMUNITY COLLEGES AROUND THE WORLD ARE LEARNING ABOUT STEM TRAINING
JULY 20, 2014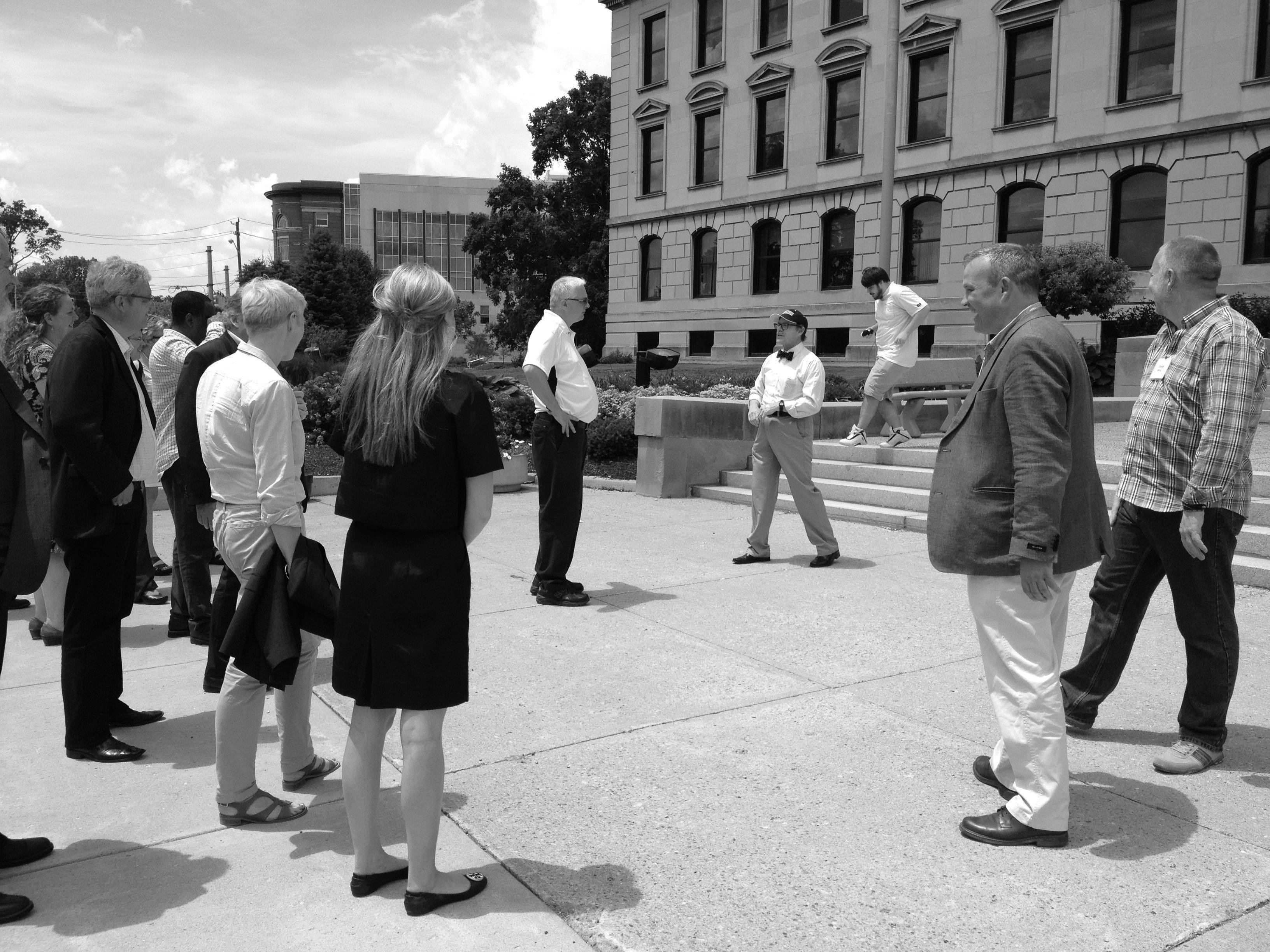 By Katie Hall
Innovation today depends on technological competence, but requires something more. Leading businesses are discovering the value of teaming engineers, line staff, marketing, and design on particularly vexing problems.
Higher education across the U.S. and around the world is pressured to produce a workforce competent not only in science, technology, engineering, and math, but also able to enhance innovation, creativity, and entrepreneurship with multidisciplinary learning, projects, and environments.
In June, an international group of colleges, training institutions, and employers met in June to discuss their approaches to the potential multidisciplinary learning and activities for enriching technical and vocational education and examples of exemplary practice. The Trans-Atlantic Technology and Training Alliance (TA3) held its 25th international community college symposium, STEM, STEAM, and Dream: Educating an Imaginative and Skilled Workforce at Ivy Tech Community College, in Indianapolis, Indiana.
Because of the intimate nature of TA3, 42 member colleges from around the world directly influenced the theme of the 2014 symposium, as well as the subject of the presentations. "If not for TA3, I would not have been able to learn the things I've learned or meet the people that have shaped me and my career," said President of York Technical College, Greg Rutherford of the importance of the TA3 network to his professional success.
Martha Eldredge Stark, Executive Director of NSERVE in Chicago, set up the discussion by laying out the value of interdisciplinary learning to STEM skills and creativity.
Presenters from U.S. community colleges led the discussion on maker spaces, fab labs, and tech shops, which are dedicated spaces at community colleges with small-scale technologies to promote creativity, entrepreneurship, and innovative design and production for both technical and not-technical students. Presentations by Dean Sommerfeld from Fox Valley Technical College in Wisconsin and Torkel Milling of Copenhagen Technical College in Denmark are available.
Also discussed were new entry points to STEM for underserved populations, including boundary crossing careers that require STEM skills and appeal to populations that may be under-enrolled in conventional technical occupations, such as health, design, entertainment technologies. Dean at Minneapolis Community & Technical College, Jess Niebuhr's presentation is available.
Employers John Winzeler of Winzeler Gear and Kay Bokowy of GE shared their perspective on integration of STEM curricula/training and talent development.
Jill Cush from SouthWest College in Northern Ireland shared the European policy experience with regard to STEM innovation.
A session on multi-disciplinary learning offered examples of efforts at colleges that integrate creative and STEM curricula or students through integrated curricula, classes, or projects. Head of Department of Computer & Information at Purdue University, Fatma Mili's presentation is available.
Members attending a business meeting the day after the symposium, in which they discussed the potential to collaborate on project work and planning of a 2015 event in Europe. Attendees also enjoyed several networking receptions, as well as a dinner at the Indiana State Museum and tours of the Indianapolis Motor Speedway and Lucas Oil Stadium.
Download a copy of the full symposium agenda..