WHY MICHIGAN?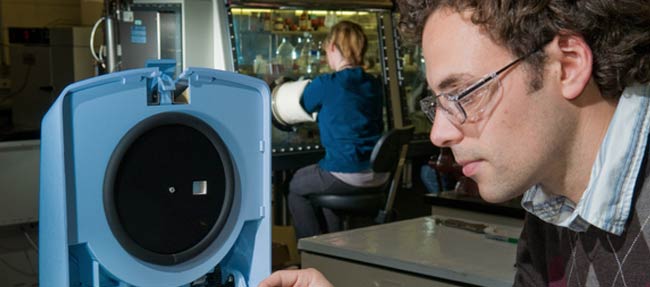 Michigan is positioned to be the global design and manufacturing center for the electrified industries of today and tomorrow. The state has always been a leader in making things and making things work. It's this innovative spirit that sets Michigan at the forefront of being the Advanced Energy Storage Capital of North America.
MICHIGAN: ADVANCED ENERGY STORAGE CAPITAL OF NORTH AMERICA
Advanced energy storage (AES) became a top priority of the Michigan Economic Development Corporation (MEDC) in 2006.
As home to more than 370 vehicle-related R&D and technical centers, more than 87,000 engineers, and world-class engineering schools – Michigan was poised to address the critical national need of developing a domestic AES manufacturing industry.
With seed funding from the MEDC and a $1.36 billion and 2009 award from the US Department of Energy (and additional investments), Michigan is now home to 14 AES manufacturers, including Johnson Controls and Dow Kokam.
In November 2012, the US Department of Energy continued its support of AES in Michigan by announcing the creation of the Joint Center for Energy Storage Research (JCESR), a research center aimed at developing batteries with lower energy costs to make electric vehicles more feasible and affordable. As part of the Department of Energy's $120-million investment in JCESR over the next five years, two new advanced battery hubs are coming to Michigan: one at the University of Michigan in Ann Arbor and the other to Michigan State University's BioEconomy Institute in Holland.
ECONOMIC GROWTH AND A SOLID MANUFACTURING AND BUSINESS ADVANTAGE
Michigan's economic activity is at a 10-year high. Its 2.3-percent growth rate tops Midwestern states and is sixth best in the nation.
A new, flat 6-percent corporate income tax is among the lowest in the U.S. and has slashed business costs by 83 percent. Manufacturers soon will realize greater savings through the phase out and elimination of the state's personal property tax.
Michigan's AES manufacturers have access to nine top automotive original equipment manufacturers (OEMs) developing hybrid electric vehicles (HEVs), plugin hybrid electric vehicles (PHEVs) and electric vehicles (EVs) as well as nearly 40 companies operating in key battery supply chain segments.
The state's value chain for advanced battery and energy storage fills the spectrum. It includes R&D, materials engineering, component manufacturing, testing, automotive assembly and recycling and energy management systems. Michigan's automotive legacy offers an advanced manufacturing infrastructure not found elsewhere. It's no surprise that Michigan is also home to the fourth largest high-tech workforce in the United States with more than 87,000 engineers, 70,000 R&D professionals and 75,000 skilled tradespersons.
INNOVATIVE TECHNOLOGY AND WORKFORCE: A BUILT-IN EDUCATIONAL ADVANTAGE
Michigan's innovative spirit is continuously replenished by its 17 universities and colleges with nationally ranked undergraduate engineering programs (2013 U.S. News & World Report). Michigan leads the nation in vehicle-related R&D expenditures, representing 75 percent of the country's total.
Michigan's University Research Corridor (Michigan State University, University of Michigan and Wayne State University) ranks among the nation's best. It rivals nationally known innovation clusters including North Carolina's Research Triangle and California's Silicon Valley.
MICHIGAN: A GREAT PLACE TO LIVE AND WORK
Michigan offers an affordable cost of living in a state with award-winning communities, beaches, forests, parks, museums and hundreds of cultural and historical attractions surrounded by four of the five Great Lakes. With an abundant and beautiful natural environment, Michigan is the perfect place to design and manufacture the next era of clean electric